Just took a break from writing something utterly superficial to page through the Times' red carpet pics from the Met gala. Because I am a well-known fashion devotée and must absorb every trend in today's Look.
That last was an unfinished sentence, wasn't it? Maybe I've been so shaken up by what I've seen, I've forgotten how to compose a full sentence.
So what have I learned? Much.
Almost all of the famous people were unknown to me. Their names, their faces, what they did with their lives…strangers. Once in a while, I'd say, "Oh yeah, didn't she…? Or maybe not."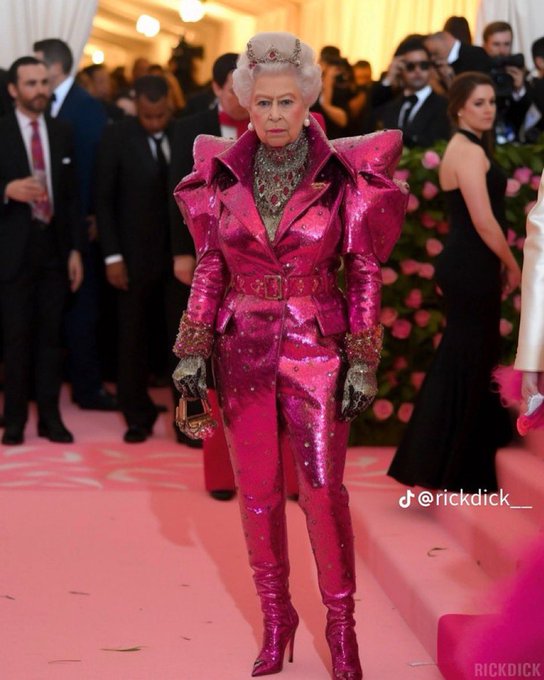 A photo I just borrowed/stole from Twitter ⇑.
I am prepared to throw out everything in my closet, except for the spectacularly simple and well-made Karl Lagerfeld jacket I picked up at a pop-up store around Christmas, 2002. For eighty bucks. I had no use for it but while I was looking at myself in the mirror, a woman behind me said, "That was made for you." Well, you know, I bought it. Eighty bucks. Made for me.
Oh. I mention Lagerfeld because he is (was?), no, he was, but also is the dedicaté of this year's gala, and because I have few opportunities in life to name drop gratuitously and this is one of 'em.
This summer, I intend to obtain a cram engineering degree because that's what I'll need to transform my wardrobe into body coverage for use in the 2023 GV Halloween Parade.