Just got this from Kevin Underhill, Maestro of Lowering the Bar and it reminds me of something else I saw about robot dogs. Which will follow Kevin:
Assorted Stupidity #149
Feb 02, 2022 02:00 pm | Kevin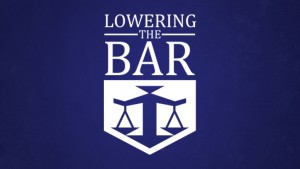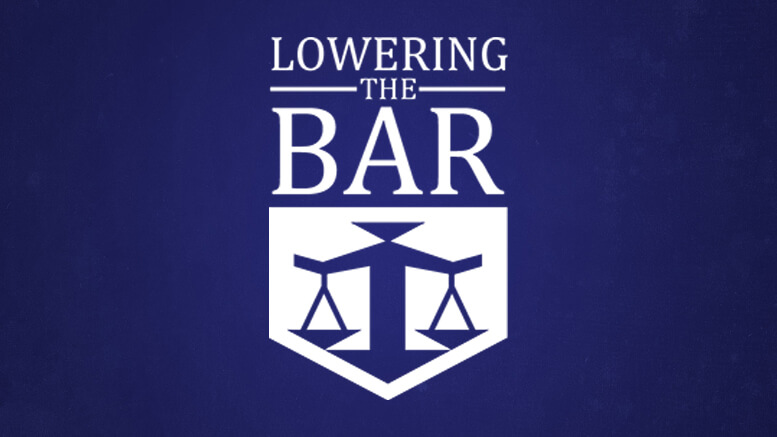 "Would you let a robot lawyer defend you?" this headline asks, but then it turns out to be about software. I would absolutely let a robot lawyer defend me, but only if it were an actual robot with limbs and "uncanny valley" facial expressions to unsettle all who gazed upon it. In a pinch I would accept one of those robot dogs that some companies are making. I mean, obviously in a couple of decades those will be helping hunt down the last human survivors, but if one could help me beat this speeding ticket right now I'm willing to overlook that.
What I've seen about robot dogs: The other day Twitter had a little video of one of these prototype robot dogs. As it moved, it looked strangely like an actual dog. But strangely not. Because it's a robot and although its program and design clearly tried to ape the cuteness of dogs, it's hard to be cute with metal (or plastic) legs, complicated mechanisms and a "head" without canine fuzziness.
I said "Aw" but I did not reach to scratch behind his ears. Instead, I inquired as to whether this critter begged. Does it chase after balls or, like my puppy nephew Bodhi, does it sit down and wait for his puppy stepsister, Layla, to run after the ball and grab it, before he wanders over to see what she's got going?
So that was cute.
What isn't cute is another tweet about how our Department of Homeland Security (shit, I wish we'd dump that awful Orwellian name!) is going to be using robot dogs to…well, chase down immigrants crossing the border? Yeah, although you'd have to have a PhD in governmental gobbledegooky jargon to translate what the DHS is saying about the purpose of the "dogs":
…a helping hand (or "paw") with new technology that can assist with enhancing the capabilities of CBP personnel, while simultaneously increasing their safety downrange…The goal of the program is to leverage technology to force-multiply the CBP presence, as well as reduce human exposure to life-threatening hazards.
Do you believe that garbage? "Leverage technology." "Force-multiply the CBP presence." That last may be my favorite snip of impenetrable jargon. The jargon is more impenetrable than the actual wall.
OK, what it means is — and take a look at the DHS site, linked above, to get a picture of the "dog," which is hideously not as cute as the first "dog" I saw.
So the DHS "paw" program is basically to use the robots as fearsome defenders of the border. That is, to pin down the presence of human beings and to terrify them into running away.
So, let's get to Cerberus. Rather than pulling this three-headed doggy monster out of my head, I'll quote Edith Hamilton's descriptions:
The Underworld.
The kingdom of the dead was ruled by one of the twelve great Olympians, Hades… and his Queen, Persephone. It is often called by his name, Hades.
…
On guard before the gate sits CERBERUS, the three-headed, dragon-tailed dog, who permits all spirits to enter, but none to return.
Hades was the classical world's Hell, with mod cons for those who were judged deserving.
But the legend of Cerberus carries lessons for DHS, if they would pay attention. For one thing, the DHS robot dogs have only one head each. So instead of calling one of them "Cerberus," I'd suggest "Cerb," i.e., one-third of "Cerberus."
And, as Edith Hamilton points out, the real Cerberus was hardly the omnipotent gatekeeper of all time. He was better than Trump's wall, but not by much. Psyche learned how to distract Cerberus: she gave him a cake. That was it, a cake. Cerberus was a happy puppy, Psyche got into Hades and then back out again.
If they paid attention, DHS could learn from classical mythology. A robot dog can be pacified. Maybe not by a beauty bearing cake but how about by a hacker? Or someone carrying a laser ray gun — or whatever it is they use in science fiction movies?
Note: I took the excerpts from Mythology, by Edith Hamilton, published by Back Bay Books, and Little Brown and Hachette. I thank them all in lieu of being accused of "unlawful piracy and theft of the author's intellectual property."