From the exemplary Brennan Center, a warning for all of us consumers:
ACCESS TO JUSTICE
Report Traces Legal History of Mandatory Arbitration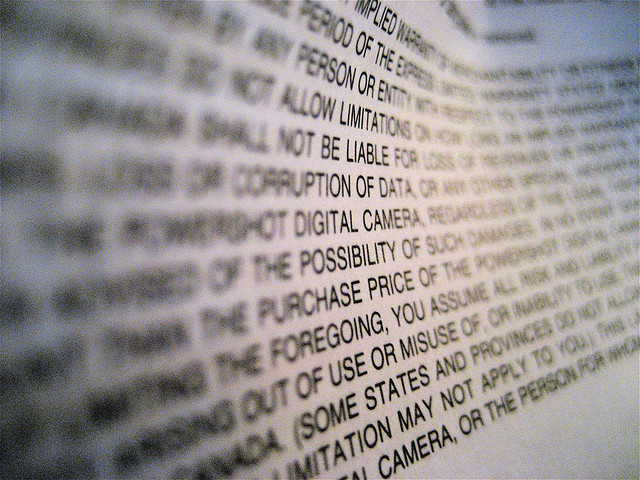 Thanks to the courts, corporations now enjoy near-total protection from class-action lawsuits, according to the Washington Monthly. In "Thrown Out of Court," Lina Khan asserts that two recent U.S. Supreme Court rulings allow companies to include fine print arbitration clauses in their contracts with consumers which prohibit consumers from bringing lawsuits. "The [Supreme Court] decisions culminate a thirty-year trend during which the judiciary, including initially some prominent liberal jurists, has moved to eliminate courts as a means for ordinary Americans to uphold their rights against companies." Khan describes the challenge now faced by a wronged consumer, a situation in which "your only path for recourse if you're harmed by any one of [the corporations] is 'mandatory arbitration,' where the arbitrator is often chosen by the corporation you're challenging, and any revelations about the company's wrongdoing tend to be kept secret." Discouraged by this phenomenon, Kahn notes that, "[r]ather than band together under the light of the public courtroom, each individual has to work through the darkness of a private tribunal, alone, where arbitrators can interpret laws however they wish." "The whole notion of mandatory arbitration clauses is designed to disenfranchise consumers and citizens through language that nobody reads," adds Bill Brauch, director of the consumer protection division at the Iowa Attorney General's office. Taking stock of the transformed landscape of consumer legal rights, Kahn's article argues that, "[c]ertain inalienable rights, the Court has ruled, are actually kind of alienable."
I guess we can always boycott the companies whose consumer contracts include mandated arbitration clauses. If we can read the teeny teeny small print.